Maintaining Your Warren Roof This Fall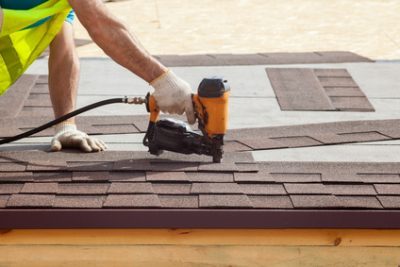 When it comes to our roofs, many homeowners have an out-of-sight, out-of-mind mindset. Since most homeowners don't regularly climb a ladder to inspect their roofs, many simple maintenance tasks get skipped. Properly maintaining your Warren roof can save you time and money down the line.
If you're worried that you missed your time frame to have your roof inspected and maintained, that isn't the case. Just because the weather's cooled down and the leaves are falling doesn't mean that routine roof maintenance can't be performed. In fact, the fall months are actually a great time for getting roof repairs and maintenance completed before the harsher months hit.
Benefits of Fall Maintenance
There are several reasons why the fall months are a great time to maintain your roof. Many homeowners will have their roofs inspected and repaired in the spring, but there are benefits for choosing the fall months for getting routine maintenance completed.
Fall weather is generally mild. The spring and summer months often bring wet and stormy weather. Once things calm down in the fall, it's a great time to assess if any damage has been done to your roof from the summer storms. It's important to get repairs and maintenance completed before snowstorms potentially cause further damage to your roof.

The weather conditions are great for proper sealing of shingles. The cooler temperatures found in the fall can help provide better thermal sealing of shingles. By getting repairs and maintenance done in the fall month, you ensure that your shingles are firmly attached to your roof before the winter months.
Waiting until winter could make roof repairs a longer task. Working with shingles in harshly cold winter months often means that shingles are more brittle and prone to break. This means that a simple repair or maintenance task could take much longer and cost you more.

Maintaining your roof in the fall ensures that your roof is properly insulated for the winter. Perhaps the biggest benefit of fall maintenance is ensuring that your insulation is intact and doing its job. Heating costs often skyrocket in the winter months, and by staying a step ahead of your roof maintenance, you can cut those costs with a properly insulated roof.
What to Expect From Your Fall Maintenance Visit
There are several elements that your roofing contractors will look at during your fall maintenance visit. Your roofing contractors will check for any low spots or visible damage that needs to be repaired before further damage can be done. If there is a low spot, often that indicates that moisture is getting into your roof and your roofing experts will locate the source and correct the problem. Debris is cleared from your roof and gutters to prevent moisture build-up that can also cause problems down the line. Lastly, any missing or damaged shingles are replaced. During the replacement process, the underlying insulation is also inspected to ensure that damage hasn't taken place.
Don't wait until the weather changes and the harsh winter months hit to have your Warren roof maintenance completed. Give A and L Flat Roof Repair a call today at (586) 777-1477 for all your fall maintenance needs.