Two Common Repairs For Your Metro Detroit Rubber Roof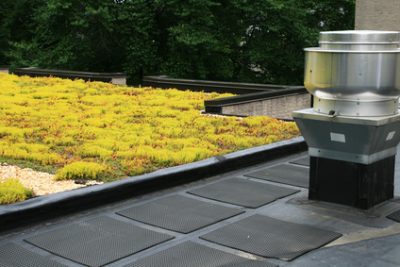 All roofs need to be repaired at some point in time. It's a part of life with any residential or commercial building. Your rubber flat roof is no different. While having regular maintenance performed can prolong the lifespan of your roof, there will be times when an unforeseen repair is needed.
Even the most meticulously maintained roof can suffer damage after severe weather. If you own a rubber roof in the Metro Detroit area, it's a good idea to understand what repairs might be needed. Understanding the repairs can sometimes become necessary can help you catch any problems early on.
What Exactly is a Rubber Roof?
When people refer to their roof as a rubber roof, they're referring to a type of flat roof. Flat roofs can be found on many commercial buildings and certain designs of residential buildings. Rubber roofs, or EPDM roofs, are a durable roofing material that is a blend of ethylene and propylene.
Benefits of a Rubber Roof
There are several benefits to choosing a rubber roof for your Metro Detroit building. EPDM is a cost-effective roofing solution due to low-cost building materials and easy installation. Don't let the term low cost take away from the value of rubber roofs. Rubber roofs are a long-lasting and durable roofing option. One reason that EPDM roofs are so durable is that there are very few, if any, seams in this flat roofing material. A seam can be prone to split over time, which puts rubber roofs at an advantage.
Common Problems With Rubber Roofs
Even the best roofs need to be repaired at times. As mentioned above, understanding what types of repairs to expect can put you a step ahead of those repairs. There are two common repairs that can become necessary with rubber roofs.
Tears in EPDM roofing. While rubber roofs have little or no seams on their surface, tears can occur on your roof after a heavy object falls on its surface. In most cases, this could be a branch or debris during severe weather. If you've had a severe storm in your area, it's a good idea to call a professional to inspect the surface of your roof for repairs.
Leaks in rubber roof. Standing water on your rubber roof can cause leaks over time. Tears in the roofing are another cause of water damage and leaking. If you see any bubbled or bulging areas on your roof, it can be a sign that moisture has built up in your roof and a leak has occurred. Any signs of a leak should be addressed immediately to prevent further damage to your roof.
Reach Out For Help
Staying proactive about having repairs done can prolong the lifespan of your rubber roof. The good news about repairing your Metro Detroit rubber roof is that with an experienced roofing contractor, those repairs can be made simple. If your rubber roof has tears or has been leaking, give A and L Flat Roof Repair a call at (586) 777-1477!