The Importance of Having Your Flat Roof Inspected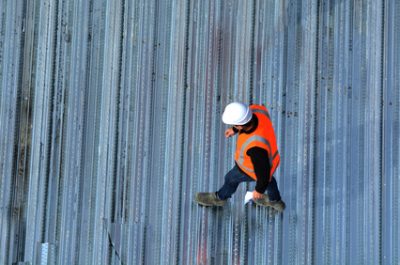 Inspections are a part of life. Home buyers have home inspections prior to committing to the sale to ensure they're buying at fair market value and that their new home will be safe for them and their family to live in. Restaurants get regular inspections to ensure that the facility is safe and clean for customers and employees.
Sometimes, the thought of having someone inspect your home or commercial property can seem like an invasion of privacy. No one likes to feel like they're under a microscope, but regular inspections can potentially save lives if hazardous situations are avoided. Inspections for your flat roof are just as important as home and commercial property inspections, as these inspections can keep you safe and potentially save you money down the line.
Things They'll Be Looking For During a Flat Roof Inspection
Your flat roof is the first line of defense against the elements like ice, snow, wind, or extreme heat. It makes sense that you'd want to make sure it was in proper repair to avoid any potential mishaps. For this reason, your flat roof should be inspected annually to ensure that it hasn't fallen into disrepair.
More specifically, during a flat roof inspection, your inspectors will check for the following things.
Your roof inspector will check the condition of your existing roof membrane. This means they will check for cracks, peeling, or bubbling on the surface of your flat roof. Bubbling on the surface of your roof can be an indication of a moisture problem, and it's important to catch this and determine the source of the moisture before that moisture causes substantial damage to your roof.
Your inspector will check the cleanliness of your roof and check for any accumulated debris. During your roof inspection, your inspector will check the cleanliness of gutters and outlets. Over time, debris can build up on your flat roof and potentially retain moisture that damages the surface of your flat roof.
Your roof inspector will check for any low spots in your roof. Low spots on your flat roof can result in standing water that can seep through your roof causing leaks and potentially compromise the structure of your roof. It's important that when low spots or water is found, those repairs are scheduled quickly to prevent further damage.
What to Do If Damage Is Found
Flat roof inspections can help you determine the remaining estimated lifespan for your roof and can help you develop a maintenance plan going forward. If during your flat roof inspection there are damaged areas to your roof or water pooling, it's important to reach out immediately to have those problems corrected.
In fact, any signs of leaking or a cracked roof that you notice in between inspections should be repaired immediately, even if it's in between inspections. The more quickly your flat roof is repaired, the more likely that a repair will suffice, rather than having to replace your flat roof in its entirety. Whether it's routine maintenance or emergency repairs, don't hesitate to give us a call at (586)777-1477!