How to Find the Best Commercial Flat Roof Contractor in Detroit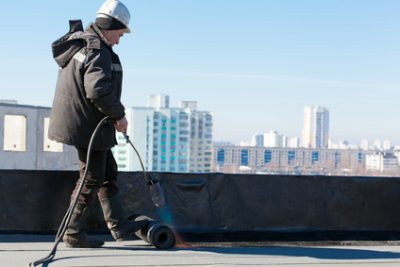 The roof of your commercial building is not something you should neglect. It is one of your greatest investments and the most important asset. So obviously, you would want the best commercial flat roof contractor to come in when there is a need for getting the roof fixed or replaced.
Having a flat roof on your commercial building can have several issues that require immediate attention from a professional contractor. And the best commercial flat roof contractor would know how to fix these issues effectively and timely.
You can have issues like leaks and standing water on your roof. These problems make things worse if not handled, and can cause damage to the structure of the building or destroy the expensive equipment and computers inside.
A poorly maintained roof can directly influence the look of your building and can lead to hazards like cracks or mold on your office's ceiling and walls. These not only look ugly and leave a bad impression on your customers, but mold has disastrous for health if breathed in.
Many of the roofing issues come up because of poor construction and maintenance by unprofessional and incompetent contractors that cut corners and do a poor job overall. So selecting the best commercial flat roof contractor will not only help you fix the issue but also help you avoid the problem from recurring in the future.
Tips to Find the Best Commercial Flat Roof Contractor
Having realized the importance of hiring a professional and capable contractor, the next question that comes to mind is how to distinguish the best from others. So here are some tips to help you find one in the Detroit region.
The best commercial flat roof contractor will most certainly have all the proper certifications and legal paperwork to work in your area. They will have the necessary licenses and certificates that show off their expertise.
Their satisfied customers will vouch for them. You should always ask your potential flat roof contractor for referrals. They will be glad to provide you with a list of customers they have served. You can also look up online reviews if you want.
Expert commercial flat roof contractors will be specialists in repairing and installing commercial flat roofs. They are skilled in all things related to making and repairing commercial flat roofs.
Check for online presence of the commercial flat roof contractors. A professional, well-designed website can be an indication that they take their business seriously. s mentioned before, customer reviews will also give you an idea of how they conduct their business.
The commercial flat roof contractor you want to work with should be located in or around the Detroit region and should have an established running for at least 3 to 4 years. Having the business near you can help you build a long-lasting business relationship with the best commercial flat roof contractor.