Hiring a Commercial Flat Roofing Contractor Is Better Than Hiring an Ordinary Contractor for Roofing Projects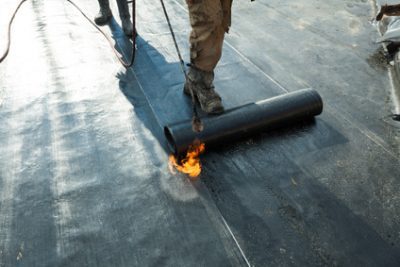 There are so many reasons for giving your next roofing project into the hands of a professional roofing contractor who has the required expertise for such projects. But first, before we get to those reasons, we must establish the differences between a commercial roofing contractor and an ordinary contractor.
The Adherence to the Prevailing Rules
Roofing projects involve several rules and regulations that need to be considered when you're working on such projects. Moreover, these directions vary from state to state and must be strictly adhered to. The point is that commercial roofing contractors have knowledge of all the protocols according to which the job must be done. On the other hand, ordinary contractors may not any knowledge of these regulations at all.
Trained Staff
There is no roofing project that doesn't require the involvement of professional and well-trained staff. A commercial roofing contractor will have the required team that will complete the entire project with responsibility and safety. Such care cannot be expected from an ordinary contractor who might end up damaging your property.
The Offered Prices
It's true that an ordinary contractor would be less expensive, but a commercial roofing contractor will know what needs to be done to complete the job proficiently. They know what material of roof will last longer in a certain climate and what material will end up costing you more in the long run. Thus, low prices are not always the criterion to base certain decisions on.
Now let's talk about how you must choose the best roofing contractor for your next roof project.
References
The best way to gain confidence in the work of any roofing contractor is to ask them for references. The references from their previous employers would establish the credibility of their work and will let you know what kind of service they provide. A good reference will say all about a roofing contractor. You can read the online testimonials and reviews given to a contractor as well.
Experience
Experience really counts when selecting a roofing contractor. Anyone can tell you that a roof project is not an easy one. There is a high risk of injury involved. Also, roof happens to be the vital essence of your house. If something goes wrong with it, the consequences can be dire.
Team Work
A roofing contractor would have to work with various other professionals, like a designer or a structural engineer. In order to work smoothly, a roofing contractor must be a team player. You can assess the ability of a roofing contractor to work in a team by checking their communication skills and the level of flexibility they maintain in their work.
Besides these, there are other things that you can also base your decision on, like checking out the work done by a roofing contractor, making sure a roofing contractor has the right accreditations, affiliations, and insurance that would pay for the damages caused to your property due to an accident or mishap.
A & L Flat Roof Repair is a flat roof repair Contractor located in Macomb County, MI and service the entire Metro Detroit area. Give us a call to schedule a free quote for a commercial flat roof repair in your area at (586) 777-1477.